With over 25 years experience in business and consumer communications solutions, the team at The One Solution are here to offer you market-leading support and advice on all your telecoms needs.
From business mobile solutions, to UC, Office 365, M2M and IoT, we build bespoke telecoms solutions that suit your needs. Our experience has been gained over 25 years in the industry and by working with some of the industry's leading organisations such as Phones 4u, Singlepoint, One2One, T-Mobile, Pioneer Communication Solutions and Olive Communications.
Our MD
A highly successful managing director and sales leader with excellent experience across retail, distribution, network and business-to-business sales within the United Kingdom telecoms industry, The One Solution is headed by industry veteran, Marshall Frieze.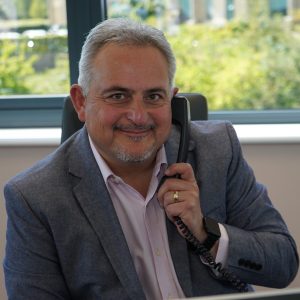 Marshall has been working in mobile telecommunications since the mid 1990s when he was appointed as the store manager of Phones 4u in Commercial Street, Leeds. Having progressed through the company, Marshall joined what was then One2One and was part of the team that managed the integration after the acquisition of The Pocket Phone Shop in June 2000. After One2One became part of the T-Mobile family, Marshall was an integral part of the successful T-Mobile Business Partner Programme.
In October 2003, Marshall set up his own dealership, Pioneer Communication Solutions Ltd, which quickly became a key player nationally and became Vodafone Gold Partner of the Year in 2011. The following year, Pioneer's base was acquired by Olive Communications, one of Vodafone's strategic partners. Having worked in several other senior roles since 2012, the opportunity arose to return to the industry and, in 2016, The One Solution was born.
Corporate, Social, Responsibility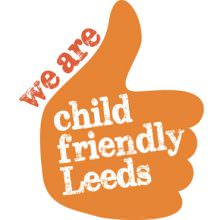 Help us make something truly unique and special happen in our city: celebrating and empowering those growing up in Leeds today and building a more socially and economically successful city in the future.
Our ambition is for Leeds to be the best city for all our children and young people to grow up in. Child-Friendly Leeds is the initiative for everyone who shares this ambition, from enthusiastic individuals to large organisations, every contribution counts and we can all play our part in making a difference.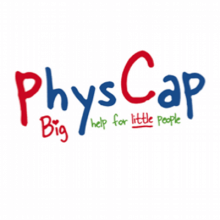 Established in 1970, PhysCap is a Yorkshire based charity run completely by volunteers. We are dedicated to improving the quality of life for children suffering from severe physical and mental disabilities within the Yorkshire area.
We are the last resort for families who may have limited funds to buy specialist or therapeutic equipment for their children to help make their lives a little easier.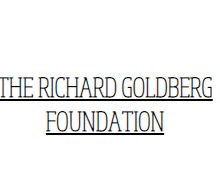 The Richard Goldberg Foundation was set up in 2012 by Richard's family and friends. The foundation aims to raise money for various children's charities, through the annual Goldie Golf Day and other special events.
Richard was a fantastic supporter of many local and national charities. With the foundation and your support, we can continue Richard's memory, in helping other people.