How to choose the best mobile network for your business is a question with continually evolving answers. Through your own experiences of swapping devices and tariffs, you'll be more than aware of the multitude of options out there for your mobile phone and tariff contracts. Gone are the days when just a few key players were available, fighting to be the best mobile network of the moment. Now, the options have grown to include smaller networks piggybacking onto the infrastructure of the big four names we all know.

More and more, network coverage is becoming less of a key consideration when choosing the best mobile network to opt for. Whilst knowing that you'll get reliable network coverage is still key for ensuring your business continuity, there are plenty of other factors to consider. Networks are continually developing new ways for their service to stand out from the rest and attract the interest of your business. From their pricing structures and helpful tariff add-ons to their customer support, the best mobile network for your business will all depend on how their service suits your team's needs.

Choosing the best mobile network for top tariffs
Exploring which contracts are available is essential for getting to grips with which network will be the best mobile network for you and your team. A sensible first step is to work out whether you need your devices to be included in your contract. It's worth noting here that many of the smaller networks only offer SIM-only tariffs, so establishing this will help you to whittle down your options. The next thing to dig into is the features of your tariff, such as data capacity, calling minutes and text allowances. The capabilities that you need here will change based on the type of business you're running and where you're operating. For example, larger businesses with international contacts will have different tariff demands to smaller, UK based companies.

There really is no shortage of things to consider here, but there's an easy way to keep things clear and simple. Having a trusted business mobile supplier by your business's side will mean you'll have someone to negotiate your contracts for you. Your supplier should take a look at exactly what your team needs to work to their best and present the contracts that will support their performance. Through this kind of support, you'll be able to trust that you're not only using the best mobile network for your business, but also have a contract you can rely on.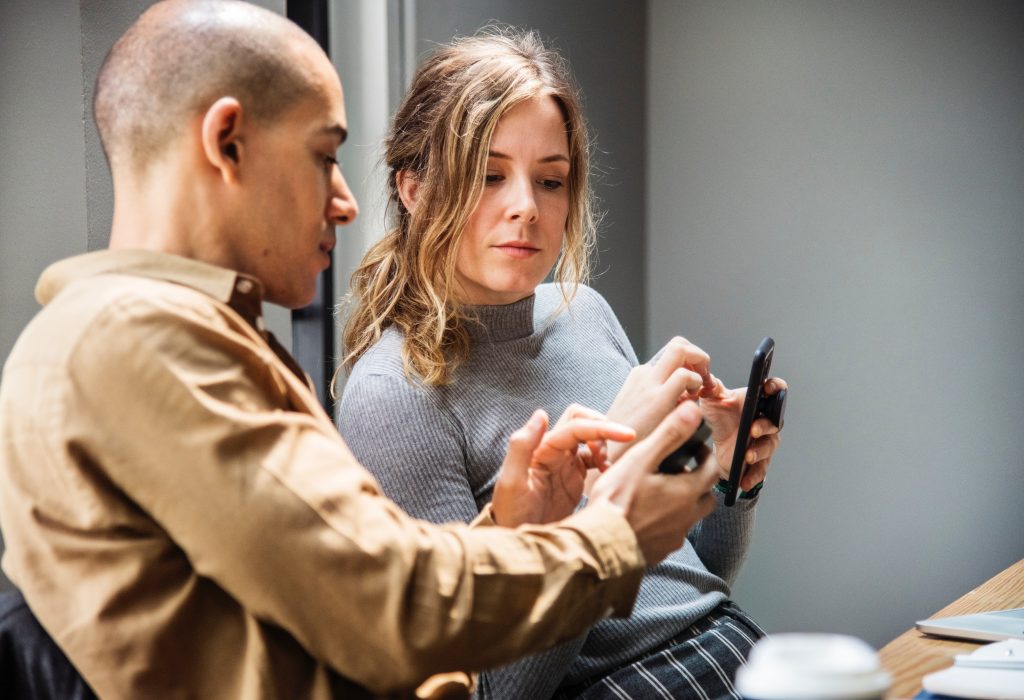 Taking better care of your budget
The budget available for your phone contract isn't something that can be brushed under the rug. The resource you have available will make a huge difference when choosing whether a network is the best mobile network for you. It's no secret that the leading networks can be more pricey than others out there. Without having a high street presence or physical stores, smaller networks have more opportunity to boast lower prices. Looking to the advice of a business mobile supplier with industry experience will let your business gain the inside scoop on how to use your budget wisely. Critically, seeking independent guidance in this way also gives you access to unbiased insights. Whilst each network will, of course, aim to put their own services in the best light when promoting them to your business, a trusted independent supplier will hand you the impartial guidance you need to enhance your telecoms without blowing your budget.
Crystal clear support
It's common to experience hiccups from time to time whilst using your contract, though how frequently these bumps in the road come along will depend on which network you opt for. Importantly, your business needs to know that the network you're trusting your communications with is reliable and champions customer support. We've already noted that smaller networks don't have physical stores, making the support they offer over the phone or online all the more critical. That being said, even the biggest networks offer notoriously troublesome customer support. Taking the time to source advice from reputable sources like Which? and Ofcom will help you to gauge whether your choice is the best mobile network when it comes to taking care of your queries. Seeking advice from a reputable business mobile supplier will also hand you impartial guidance to make a well-informed decision.
Picking the best mobile network for 5G
The launch of 5G is just around the corner, and it's certainly something that your business should be looking to make the most of. That being said, not all networks are geared up to launch just quite yet. EE will be the first to flick the switch, with the other big three networks following suit in the summer and later in the year. The availability of 5G may well influence which is the best mobile network for your business, especially if you're eager to start enjoying the benefits. It's also key to consider that 5G will only be rolled out in certain cities, with more added to the list as the year goes on. Asking a knowledgable business mobile supplier for their insights will help you to determine how you can get access to this upgrade, even in its early stages whilst handset choice is limited.
With a whole host of factors to consider, what's clear here is that the best mobile network for your business will all depend on how your team work best and what they need to get the job done efficiently. Our business mobile and tariff guidance is unbiased and designed to be tailored to your unique business so that you can trust that you're using the best mobile network to suit your operations. Contact us for impartial guidance that supports your business growth.