It's easy to get swept up in the excitement of revamping your communications, however, data security isn't something to be brushed under the carpet. The telecoms industry is continually developing new solutions for your business to take advantage of and reap the rewards of being more connected. That being said, new technology is a new opportunity for hackers to get closer to compromising your data security. With more malicious programs than ever before putting your data security at risk, it's essential that you can trust your communications solutions to stand strong against attacks.

So, whether you're exploring your options when it comes to VoIP or considering streamlining all of your communications with unified communications, it's vital that you consider your data security each step of the way. The level of data security you need might depend on the industry you're operating in. Take banks and other financial institutions, for example, they'll need a much greater level of security than most given just how precious and personal the data they're entrusted with is. No matter which industry you're based in, the importance of having some degree of data security is universal. Taking a risk with the security of your communications means taking a gamble on your financial sustainability, business continuity and your reputation. With this in mind, getting to know how to spot whether your telecoms solutions are making data security a priority will help put your mind at ease over the stability of your communications and business.

Checking your solution's credibility
The credibility of the communications solutions that your business is thinking of using every day plays a large part in ensuring your data security. Whilst a solution might claim to work wonders for elevating your team's communications capabilities, looking beyond the benefits they're promoting and assessing exactly how trustworthy they are is key. Many of the security aspects within the communications solutions on the market will be up to the provider to take control of. The provider you source your VoIP or unified communications solutions from should have all of the experience and know-how to let your business sit back safe in the knowledge that your data security is being handled at their end.

Let's take unified communications as an example. Here, both the infrastructure and the application of the solution you're using need to take your data security seriously. Firewalls, intrusion protection and secure access features are all measures that solutions can include to keep your data security on top form. The key question is, how can you tell if your communications solution is doing all it can to operate securely? Setting themselves apart from the crowd, leading communications solutions will have plenty to shout about when it comes to giving you certainty on their credibility. From boasting gleaming results of recent data centre audits to showcasing certificates for regulatory compliance, these solutions are the ones worth trusting with your valuable data.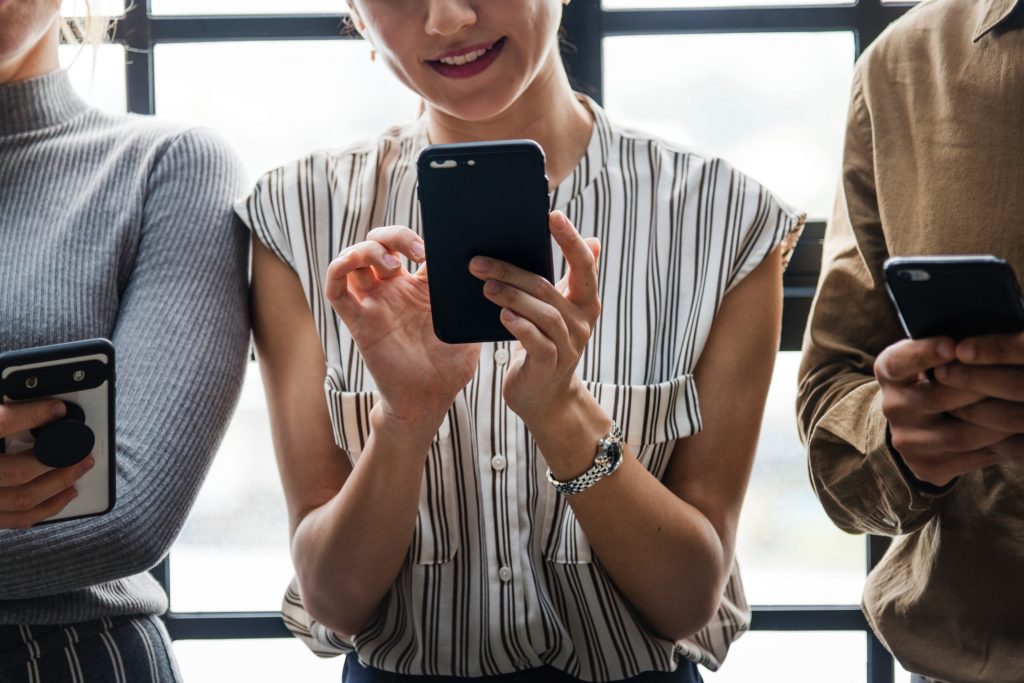 Encryption and data security
As a key part of many of the compliance checks that leading communications solutions providers aim to achieve, encryption is an essential element of data security that your telecoms need to take note of. Whilst your team can be trained to have a sensible approach to tackling threats like phishing, other threats like VoIP toll fraud are harder to detect. Here, hackers make vast amounts of costly international calls from your system, causing your business's costs to skyrocket, serving up a hefty bill that you didn't see coming.

Eavesdropping is another threat that could affect your communications with hackers doing their very best to find holes in your data security to steal vital information. Even threats that aren't necessarily dangerous to the resilience of your data security, such as call tampering, should still be battled against given the wildly negative impact they can have on the quality of your communications with colleagues and clients. To take each and every potential threat in your stride, it's important to check that your communications solutions are offering the level of encryption you need. Opting for unified communications or VoIP solutions with comprehensive, built-in encryption will keep keen eyes from snooping where they're not welcome.

Mobile device security
Considering how secure the devices that your team are using day in day out are is invaluable to avoid falling at the last hurdle when prioritising data security. Your VoIP and unified communications solutions might showcase all the security features in the world, however, if the devices your business is using fall short then your data will still be at risk. What's more, with trends like Bring Your Own Device, or BYOD, becoming increasingly popular amongst businesses across industries, this checkpoint is all the more important to get right.

Before installing any features that are integral to the solution you've chosen for upgrading your communications, like VoIP apps, it's best to check that each digital endpoint is safe and secure. Device updates aren't to be skipped over; these updates often include security patches that keep elements including your data security up to scratch. Ensuring that any missing updates are installed before integrating a device into your new communications approach will give your data security a better chance of performing its best from the get-go.
Wondering how you can put your data security to the top of the priority pile whilst improving your communications with the latest solutions? At The One Solution, our guidance is bespoke to your business and free from cumbersome jargon so that even the more complex aspects of enhancing your telecoms are crystal clear. Contact us to put your mind at ease.