Has your business taken its first steps to take advantage of IoT? Using M2M as its sturdy foundations, the Internet of Things has vastly extended the connectivity of the Internet to encompass more devices, billions in fact. Objects like computers and smartphones don't count here though, IoT instead focuses on powerfully bringing together devices that wouldn't normally be able to talk to each other. Popping sensors and actuators into the objects that your business uses every single day, IoT makes quick work of capturing data, analysing it and using it to create actions. This wide-spanning connectivity is all in a bid for businesses to realise new efficiencies for reduced costs and elevated revenues.

Thanks to its future-focused nature, IoT paves the way for exciting opportunities, encouraging businesses to think bigger. Whilst smart homes are fast becoming the norm – or at least they're no longer an unusual concept – IoT boasts business applications in more than one industry. So, whether your company is making its mark in the energy sector or moving forward in the transportation sector, there is ample room for you to make the most of being more connected.
Hands-Off Operations
The broader advantages of IoT might already sound pretty appealing to your business. Taking a closer look at just how this solution can slot into your operations and step them up a gear will only spur you on further. In fact, making the most of IoT is all about letting its connectivity take the lead for you to reap the rewards.

This solution is all about cutting down the need for human intervention. Working with a knack for independence, IoT devices transfer data between each other without the need for human-to-human or human-to-computer interaction. The only instances you'll perhaps want or need to meddle with your IoT devices is to set them up in the first place, hand them instructions or, occasionally, to retrieve data from them.

Whilst interacting with your IoT devices at intervals is essential to getting the most out of them, that's not to say that you have to do this in person. Installing an API in each device means your team can both monitor objects and control them without the need to get up close and personal. Ultimately, remote monitoring and controlling free your team of time and let them stick where they need to.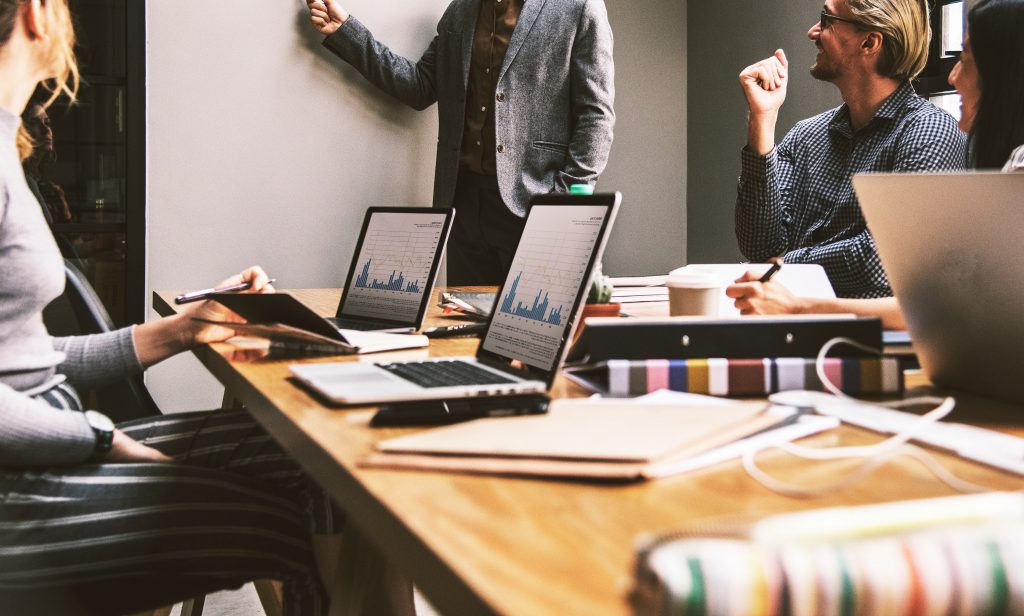 Data for Decision Making
The hands-off nature of IoT also comes into play when altering and enhancing the strategies your business has in place. The data that IoT devices work hard to gather is invaluable for monitoring your business processes. Taking this a step further, IoT also analyses this data, letting your business gain a full picture of current situations and why they happened. Let's say you're a manufacturer and choose to put sensors in product components before sending them on their way along the production line to the consumer. If a hiccup occurs, your team will be able to have a much firmer grasp on the issue by understanding the journey of the component. Thanks to this level of insight, your team can prevent further similar issues from cropping up. This is just one example relating to supply chain management, IoT has equally as valuable applications to each other function within your business.

Having access to more accurate data means having the ability to action more accurate decision making. Take the above example, the fault in the supply chain may not be due to one particular issue but rather inefficiencies in several areas. Simply by revealing where inefficiencies occur, IoT will see your business making decisions with more impactful, sustainable outcomes. Here, you can look forward to finetuning your operations and optimising your resources.

New Efficiencies with IoT
Using IoT to reevaluate your top-down view of your business opens up plenty of opportunities, as does its ability to scrutinise how things are done on the ground. Improving productivity can easily become a priority that's checked off the list when using this intuitive solution. IoT devices are more than capable of handling a multitude of tasks that would otherwise be carried out by your team. The way they do so will more than likely be much quicker and accurate, too. Inventory management is a great example here. IoT devices can scan items, put the numbers together and analyse the data efficiently and precisely. Taking care of jobs that are more effective when automated, IoT picks up the pace of your operations whilst letting your team dedicate more time to the tasks that they'll offer more value to.
Intrigued by the benefits of being more connected? Whether you're ready to explore IoT or keen to hear more about complementing solutions such as VoIP, our guidance cuts out the jargon for you to better understand how you could be streamlining your operations. Contact us for an approach that's focused on creating clarity.