How confidently can you rely on the mobile contract your business has in place? With such an array of tariffs out there for your business to take advantage of, you might be questioning whether your communication capabilities could be let loose to perform better. Ultimately, your mobile contract should support and enhance your communications, rather than hold them back. In this way, choosing the right mobile contract is all about achieving efficiency. With stronger communications, you'll find that your operations are streamlined as your team have a renewed ability to reach their objectives without any cumbersome mobile contract restrictions getting in their way.
The efficiency of having the right mobile contract for your business also extends to how your communications budget is spent. Overspending is all too easy, with businesses often opting for tariffs that don't slot into their way of working. You'll know your operations inside and out, so the mobile contract that you rely on should fit them like a glove. The handful of considerations below are a sensible starting point when getting to grips with which mobile contract will upgrade your communications possibilities and refine your resource allocation.
Considering calls and texts
The calls and texts included in a mobile contract often go hand in hand. The key thing to think about here is how much you'll use these means of keeping in touch. For example, the thought of unlimited texts might initially seem like an appealing option, however, texts often aren't too critical for business communications. With this in mind, it's important to think about how likely you are to send text messages to your business contacts rather than calling them up or sending them an email.

Despite all of the recent advances in technology and the multitude of options you and your team have at your fingertips to reach your contacts, phone calls are more often than not still the most effective way to get hold of someone. Considering exactly how essential this style of communications is for your business will let you choose the mobile contract that sees you staying in close contact with clients and colleagues, all whilst avoiding being tied down by a landline.

Prioritising data in your mobile contract
The data capabilities of different types of mobile contract are now a bigger consideration than ever before. From replacing the need for texts to enabling emailing on the go, data lets your team truly take your business with them when headed out of the office. Just like the calls and texts included in a mobile contract, it's worth taking the time to project how much data your team need to get the job done successfully. Smaller chunks of data will do the trick for emailing, browsing the internet and uploading photos when out and about, though to go beyond these kinds of tasks, you'll need more data to hand. A mobile contract that prioritises this capability will let your team take on more data-intensive tasks. Perhaps your team need to utilise video streaming to showcase your business's work to potential clients or maybe they would benefit from using their device to act as a hotspot to be more productive on additional devices when there's no WiFi available, choosing larger data packages will keep their momentum going.

Take a closer look at the small print of your mobile contract, too. Today's tariffs should be giving your team access to 4G to avoid slowing your progress down. Later this year, 5G will also begin to be rolled out in phases across the UK. Your business will need capable devices to make the most of this of course, though it's certainly something to look forward to. To get make full use of the data included in your mobile contract, check your network coverage to find out what's available to your business.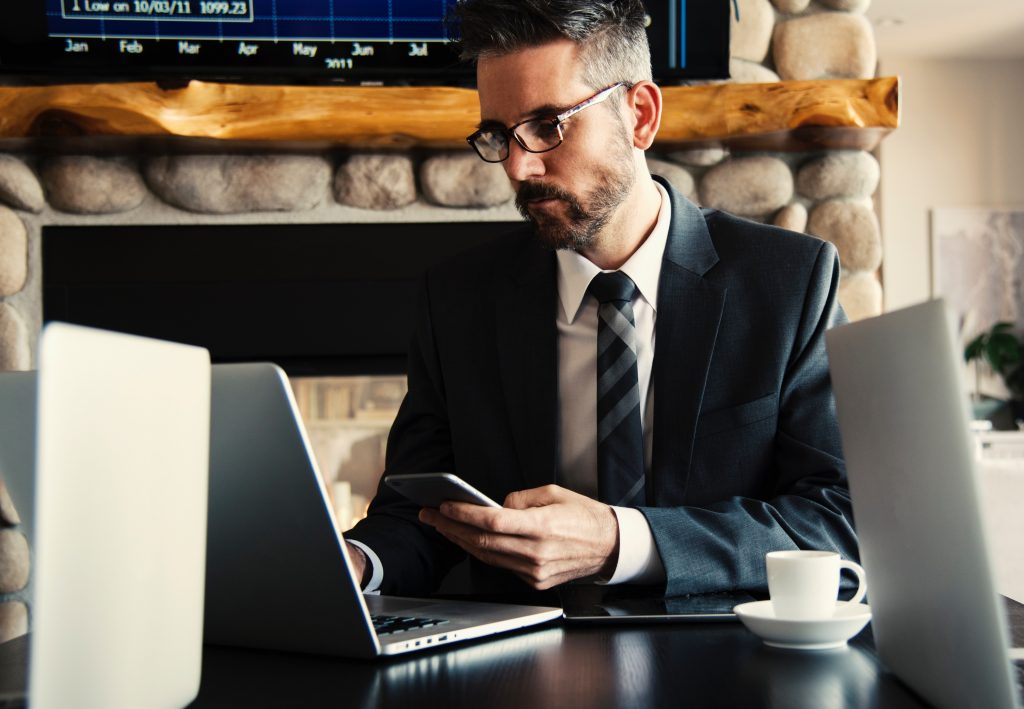 Thinking about your mobile contract's duration  
Have you ever felt tied down by your tariff? Looking into the duration of each mobile contract on the table is essential for making sure it lets your communications perform to their best in the long run. Whilst a mobile contract with a longer duration can boast cost benefits, the flexibility of these tariffs shouldn't be set aside. Your business is continually evolving and developing, altering the demands you'll put on your mobile contract. With needs that may change sooner than you think, rolling contracts that tick over after shorter periods of time can offer greater flexibility to your business.

For example, imagine the size of your business in a year's time and the objectives you have in mind. Perhaps you're aiming to expand internationally, if so, your tariff should adapt to include capabilities like international calling and roaming to properly support your venture in new markets. Fundamentally, opting for a tariff that champions flexibility will let your communications keep up with the rest of your business growth. Being caught out by your tariff isn't unusual either, that's where we come in. We've successfully negotiated clients out of contracts with agreements as long as 36 months that they weren't made aware of, freeing them to instead have a contract they can trust and rely on.
Taking a look into the above considerations is the first step in ensuring that your mobile contract has your business's back. The devices you deploy throughout your team and the network you choose are just two more aspects that are essential to consider when fine-tuning your communications. At The One Solution, we offer tailor-made tariffs across all networks for your business to take its communication capabilities up a gear. Contact us for guidance that's as unique as your business.