How far has your business explored the possibility of using refurbished phones? Whether using these devices for your day to day communications is something that you've been debating for a while or you're yet to be convinced, refurbished phones can be equally as powerful in supporting your communications as brand new ones. The concept of using refurbished phones has lost its stigma over the years. More and more consumers are turning to these devices to cut the cost of their monthly phone bill, and the same benefits are apparent for businesses across sectors and industries.

Deploying refurbished phones amongst your team can be an unexpected way to boost your telecoms budget. New, flagship devices come with hefty price tags that make quite the dent in your monthly resources. On the other hand, pre-owned devices that have been refurbished for retail cost considerably less, yet can still perform just as strongly. After all, the functionality of your team's devices is far more important than whether they keep up with the latest trends. Opting for these devices instead of joining the queues for the latest handsets lets your business enjoy greater functionality without stretching your spending out of your comfort zone.

Choosing refurbished phones for your team can also open new avenues for improving your mobile tariff. All too often, businesses find themselves caught in long term tariffs to pay off the value of the devices they're using. Separately selecting your devices and tariff opens new options for choosing the tariff your communications can rely on. Picking out a shorter term tariff to work with your refurbished phones lets you make sure that its features continually support your business's needs. With the right tariff by your side, your communications are free to grow without unwanted limitations or ties.

Trusting your refurbished phones supplier
First things first, you'll need to choose exactly where to get your refurbished phones from. Consumers often look to third-party retailers and online marketplaces to source their devices, but trust is key. Just as you may trust certain phone manufacturers more than others, your business needs to have confidence in where it picks out its refurbished phones from.

Choosing a reputable supplier will give you the certainty that the devices that arrive at your office's doorstep will be in the right condition. Resolving problematic orders can be a challenge, particularly if you can't get in touch with your supplier. Looking for authentic testimonials is just one way to check that your refurbished phones are coming from a supplier you can trust. In this way, you can be sure that there's less risk attached to your order and any problems can be resolved swiftly. It's also important to take a look into the approach of your supplier. Suppliers that offer comprehensive guidance on which devices are right for your business are worth putting your faith in. With tailored advice, your business isn't left searching the shelves for just any old device. Instead, your refurbished phones will work to your team's advantage.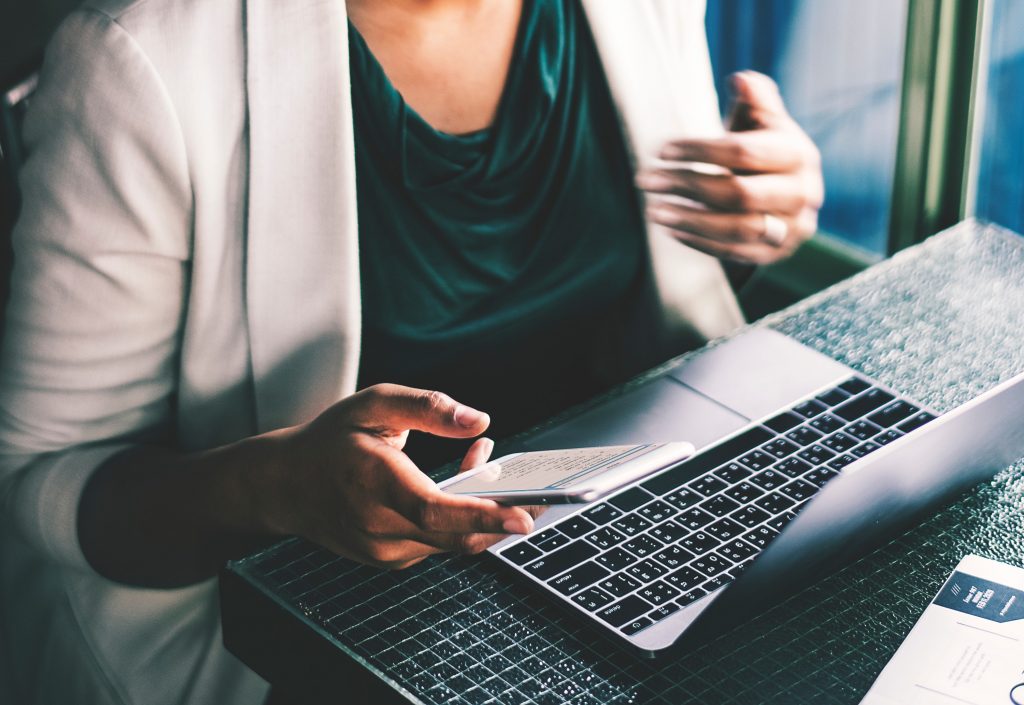 Getting to grips with grades
With plenty of refurbished phones on the market, having a good understanding of how to not get caught out by sub-par devices is key. Device grades are often used by retailers and suppliers, giving you a firm idea of what to expect from your refurbished devices when unboxing them. Not too surprisingly, Grade A refurbished phones are the ones to look out for. These devices will appear almost new and will arrive in near-mint condition. Scuffs, scratches and other signs of wear will be minimal, letting your team enjoy using a device that feels as good as new. Importantly, Grade A refurbished phones will have been carefully cleaned and thoroughly checked to ensure that their functionality meets the mark, saving you from any disappointment down the line.

Checking for warranties
Even brand new devices can experience wobbles along the way as their performance capabilities are put to the test by your team. Checking that the refurbished phones you order are accompanied by a warranty is essential. Acting as a reassuring back-up, a warranty of at least 12 months gives you something to rely on should your team start having trouble with their refurbished phones. Warranties also act as another stamp of trust for you to see that your supplier cares about improving your communications. With the right support by your side to resolve issues quickly, your business continuity isn't left to chance, letting your team carry on with the tasks at hand with minimal disruption.
The benefits of using refurbished phones for your daily communications are there for your business to take advantage of. Whether you're wondering which devices will meet the demands of your team or are interested in finding out how your tariff can be tailored to your business, our guidance is bespoke to your requirements. Contact us for support that puts your priorities at centre stage.