Is your business yet to become familiar with the boundless possibilities of unified communications? Bringing together your communications tools under one comprehensive, cloud-based solution, unified communications opens up new potential for your business to reach greater efficiencies. For those of you that have already been exploring your options when it comes to enhancing your communications, you may well have come across solutions like VoIP. Unified communications goes one step further, including all sorts of aspects from international calling to video meetings to take your communications capabilities up a gear.

After some initial reluctance from businesses to make the move to the cloud, more and more companies are quickly getting into the swing of making the most of its scalable efficiency and vast array of industry applications from retail to transportation. This is an exciting time for unified communications, too. With the market rapidly growing, now's the time to take advantage of the many new innovations and solutions within unified communications that are coming onto the scene to transform your communications.

Working collaboratively with unified communications
The effectiveness of your current communications can instantly be gauged by considering how simply one member of your team can reach another. By streamlining your communications under a reliable solution that's ultimately easy to use, utilising unified communications means less time is spent fumbling to make critical connections. By ensuring your connectivity, this solution keeps communications smooth for your team to get the information they need, when they need it.

The integrated nature of unified communications is all about working collaboratively. For example, in the messaging functionality in these solutions, your team will be able to communicate and share files across platforms whilst having conversation histories automatically stored for a reliable record. Taking this even further, meeting tools in leading unified communications solutions grants your team access to HD audio and video, and instant screen sharing for effective discussions with multiple parties, no matter where they're based. In this way, this solution will have your business on track to meet the demand for a collaborative working environment that's all the more productive.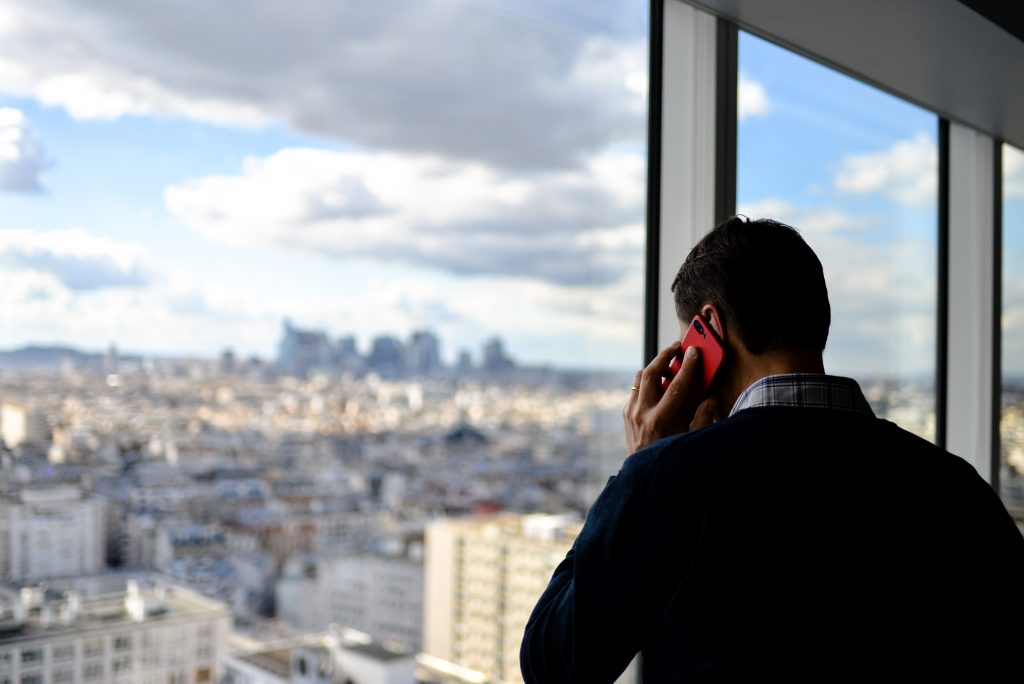 Using resources carefully
The advantages of having a comprehensive, tied-together approach to your communications aren't just focused around saving costs through productivity. Unified communications also make way for your communications budget to flourish with cost-saving opportunities thanks to tools such as cloud phones. In top solutions, these devices open the potential for unlimited calling across international borders. Simply by letting your team communicate with overseas contacts at a lower cost, this efficient solution lets businesses already working internationally reduce their expenses for a healthier looking bill to come through the door each month. What's more, the efficiency of unified communications lets expanding businesses stretch their wings to reach new markets with fewer concerns of wasting precious resources on poor communications.

Effortless implementation
Any and all communications solutions that your business chooses to make use of need to slot simply into your operations. By being a single solution, unified communications revitalises multiple aspects of your communications at once to streamline their performance. This easy implementation is all about seeing results sooner without experiencing sticking points along the way. Leading unified communications solutions make good use of mobile apps, letting your team get the most out of this solution without any hassle. What's key to note here is that the time that would otherwise be spent on setting up this solution and training your team on how to use it properly can instead be allocated to more worthwhile aspects of your operations.

Assessing the security of your unified communications
Whilst the benefits of unified communications are there to be enjoyed by your business, the reliability and credibility of the solution you choose are vital. The most trustworthy solutions will take the security of their systems seriously, making it plain for your business to see that your communications' security will, in turn, remain intact. At a basic level, they'll share things like how secure their data centres are and how they encrypt your team's calls and messages to keep prying eyes at bay. To dig a little deeper, you can also check to see if a unified communications solution is shouting about any auditing standards or regulatory compliance certificates it might have. Ultimately, getting to grips of the essential and critical security features offered by the solution you opt for will give you peace of mind that your communications and business reputation are protected.
From extending the reach of your business without putting pressure on your resources to getting in on the trend of collaborative working, implementing unified communications will let your business realise more than one positive outcome. Whilst this solution is easier than you'd think to fit into your operations, you might first like to get to know exactly which option will work best for your business. To get started, look to our tailored guidance to establish how you can begin reaping the rewards of having the right unified communications solution. Contact us to get on your way to streamlining your communications.