Making sure each and every member of your team has access to a VoIP phone within their day-to-day toolkit is a sure-fire way to make a real difference to the productivity of your business. If you've heard about the benefits that a VoIP phone can bring, and are keen to install some in your business, there are several different factors that you'll need to consider to get the ball rolling. A VoIP phone is a fantastic addition to any business, seamlessly enabling your team to stay connected on a global scale. Before taking the plunge into VoIP, you'll need to get to grips with all the advantages and features you can opt for to decide exactly which VoIP phone will allow your business growth to soar.
What is a VoIP phone?
Voice-over Internet Protocol technology allows you and your team to make calls over your IP network. Using your broadband connection, a VoIP phone is the tool that allows your team to keep connected to contacts the world over, without a hefty price tag. A VoIP phone uses its technology to convert the sound of your voice into a digital signal which can then be transmitted over the Internet. All you need is a computer, a specialist VoIP phone or even an adapter.
Don't worry about losing out when you give your landline phones the boot; anything a normal telephone can do, a VoIP phone can do too whilst welcoming a whole host of additional features. Each VoIP phone comes equipped with a handset, ringing as a normal phone would do, and is capable of both making and receiving calls. The only difference is how the sound data travels. A VoIP phone can also send and receive text messages, and since your VoIP phone uses your phone number, it has access to all of your contacts, making the switch to more powerful communications seamless. Depending on which VoIP phone you choose, your team will be ready to take advantage of voice, video and collaborative interactivity.
Plus, there's no need to fret whether your contact is able to communicate with you on a VoIP phone. With the power of VoIP, your team will be ready to get in touch with anyone, using any device all the way from smartphones to phone boxes; whether they are equipped with VoIP or not.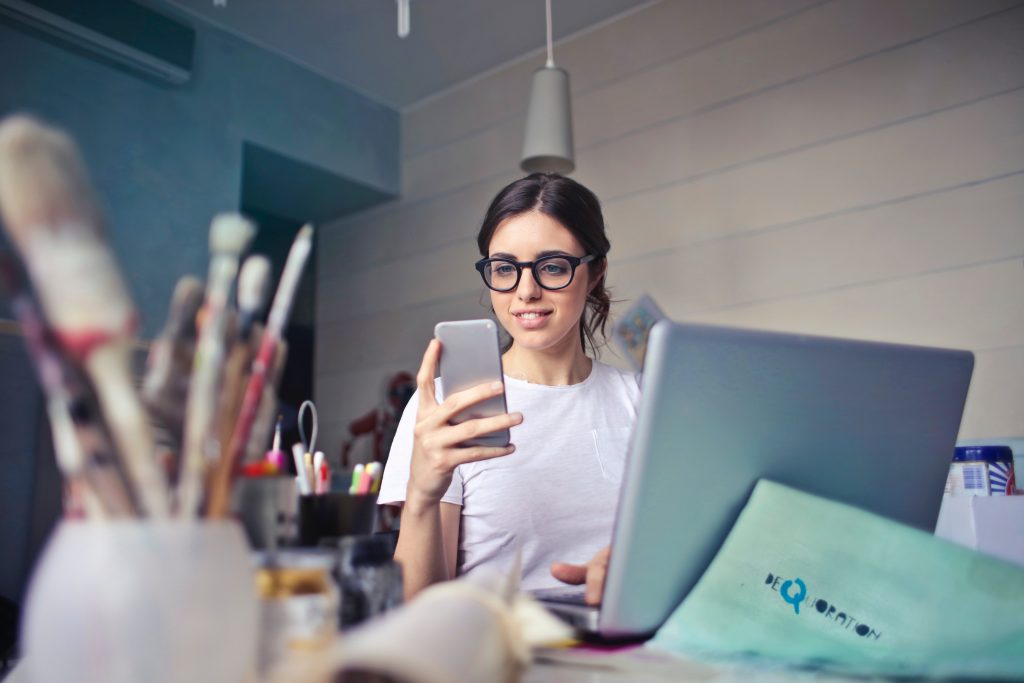 How is a VoIP phone beneficial to business?
Having a VoIP phone for each team member is a futureproof solution to your business's telecoms needs. More often than not, the cost of using a VoIP phone is less than a local telephone company, no matter who you're calling. Depending on your package, long-distance, lengthy phone calls can be all yours for next to nothing. In addition, taking a call on your VoIP phone usually uses less bandwidth than surfing the Internet for the same amount of time.
Cost efficiency is just the beginning, too. When aiming to provide the best training possible to all of your team members, you can use VoIP to silently sit in on their phone calls, so you can provide the guidance and constructive criticism they need to take their customer service to the next level. You can also use VoIP to keep a record of your call information, in case you should need to refer back to any particular conversations.
Making the move to a VoIP phone is quick and hassle-free. More often than not, you'll be able to keep your current phone number, meaning there's no need for your team to alter their email signatures or update your website. There's also no need to install new phone lines, giving your business greater flexibility and continuity when moving premises. Similarly, as your team expands, VoIP can grow with you. A new VoIP phone can be deployed as each new team member comes along and easily added to your system, all without affecting the service you receive. The number of VoIP phones within one system is only limited by the available bandwidth on your network.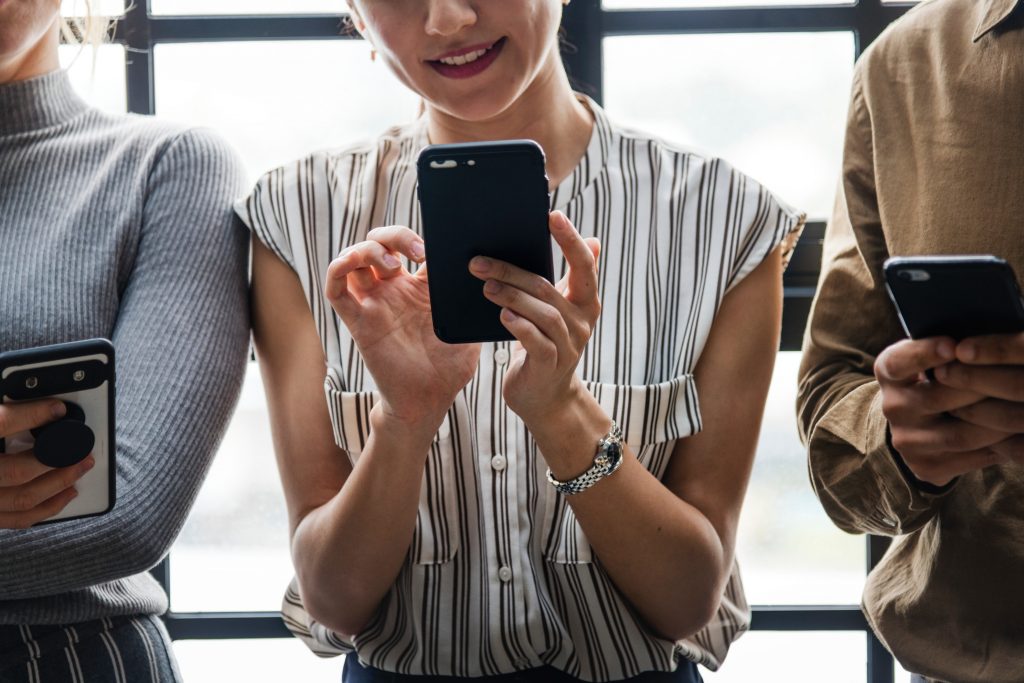 Which options are best for your business?
When selecting a VoIP phone and the system you'll be using, there are a few factors and features to consider before deciding what's best for your business. The first option you'll need to choose between is whether to have VoIP on your computer, on a VoIP phone or on a regular phone which is connected to a VoIP adapter.
Having VoIP integrated within your computer is a great choice if it's important for your business to know the details of your callers before you answer, as this information can pop up when you receive an incoming call. On a desktop VoIP system, you'll also be able to see whether your colleagues in your internal phone book are available.
If your employees need to stay connected at all times whilst out and about opening opportunities for your business, installing a VoIP system on their mobile phones is a simple solution. Enabling them to make and receive VoIP calls through their mobile phones, this solution lets your team connect to anyone in the world, wherever they are.
A VoIP phone comes hand in hand with a selection of tools designed to make your communications all the more impactful. When you get a VoIP phone and system in place, you'll have the choice to opt for a virtual receptionist, video conferencing, call recording and call screening, among several other tools too. If video calling or conferencing is important to your operations, there are VoIP phones and services which will set you on the right track.
When selecting your VoIP phone and the system it will need to run on, it's important to first choose the features which will complement your company. When you're ready to take advantage of all that VoIP has to offer, give us a call on 0330 094 5545, or contact us here for everything from initial guidance on your VoIP phone queries, all the way to installing your very own VoIP phone system and preparing your business for the oncoming growth.