Connectivity is taking the lead when it comes to optimising business operations, and VoIP is just one solution that isn't to be ignored. The business world that so many of us have come to operate and thrive in is now more connected than ever before. Traditional communication systems have become notorious for being unreliable, slow and simply inefficient with businesses all too often being held-up whilst growing by being tied down to their out-dated technology. Now, communications solutions such as VoIP have taken to the spotlight, paving the way for more flexible, sturdy and cost-effective connectivity, and that's not all. The benefits of VoIP extend far beyond the basics; as an invaluable solution, VoIP will see your business optimising its communications and opening doors to opportunities in all corners of its operations whilst ensuring a more efficient use of resources.
Getting to know the basics: How does VoIP work?
For those who are a touch less tech-savvy, VoIP can seem like one offputting puzzle, however, this communications solution is easily decoded. Simply put, VoIP, or Voice over Internet Protocol, ups the capabilities of your communications by utilising the Internet to connect calls, rather than old-school cable. The audio from each and every call is translated into data to be pushed along Internet streams between users almost instantly. Through this unnoticeable process, your business can wave farewell to traditional landline connectivity, and its burdens, for good. All you'll need to get the ball rolling is a reliable, high-speed broadband connection and enough VoIP-enabled devices to suit your team.

Before digging into the many benefits of VoIP, this is where it's worth taking note of a couple of considerations. First up, the Internet speed your business has access to. Given that this is an Internet-based solution, businesses in remote areas should test the strength of their broadband before switching up their communications. The security of your network should be reviewed here, too. Take the time to consider whether you're happy to use VoIP over a public network, or whether a private network would give your business peace of mind.
Flexibility and scalability: Enhancing internal processes
This solution is as flexible as they come. Whilst traditional landlines are infamous for having a restricted number of connections available to a business, through its Internet-based nature, VoIP is entirely scalable. Ready to grow as and when your business demands it, VoIP supports your business as it develops, rather than holding it back; you'll be able to keep your ever-growing team constantly connected and continually reach more clients.

This scalability isn't a difficult transition, either. Reputable solutions will ensure a seamless integration across the VoIP devices your business uses. By offering consistency and ease-of-use, these VoIP solutions don't require the resources that would otherwise be spent on training for using the system itself whilst reducing the risk associated with complex, over-complicated technology, letting your business effortlessly welcome VoIP as an everyday part of your operations.

This kind of swift transition means your business will be made more efficient sooner, bringing each set of targets closer. For example, let's say your objective is to improve customer relationships, VoIP calls it quits on sluggish responses with its instant, worldwide connectivity, allowing your team to quicken their response times and let your clients know that they're valued.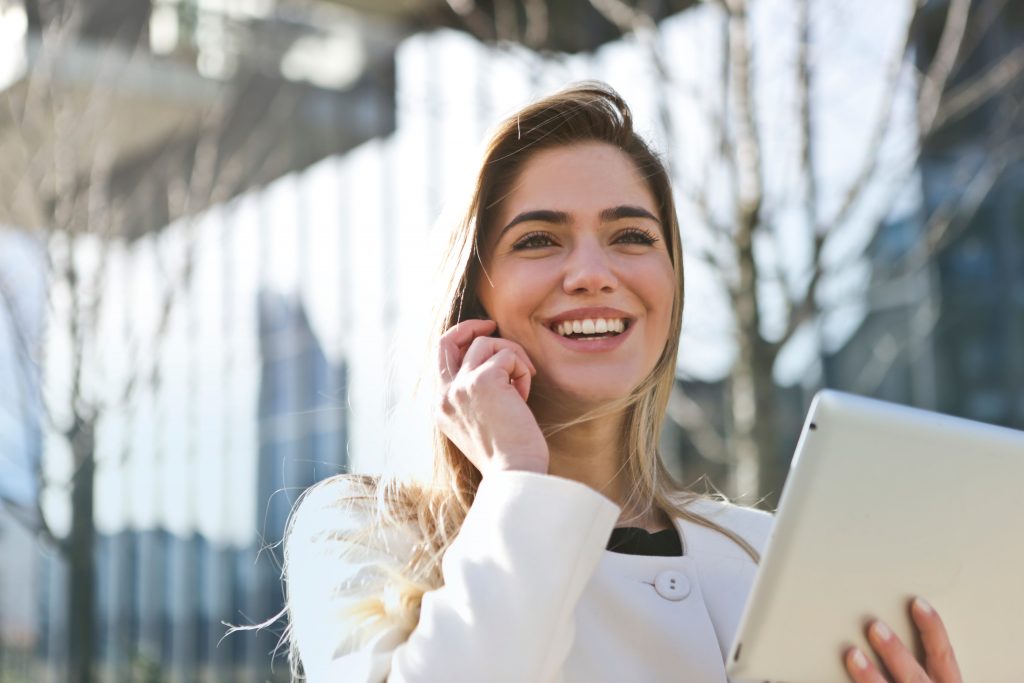 Cost-effectiveness: Reaching further with fewer resources
VoIP's efficiency and considered use of resources don't just come into play in its installation stage. Checking off one more expense from your books, it rationalises your business's bills by forgoing the need for a landline tariff. The cost of this solution is also noticeably less than a landline tariff as this solution can hand your business unlimited calling capabilities to contacts in countries the world over depending on your package, allowing your business to broaden and extend its network without any vast charges taking their toll on your accounts.

For businesses that are already operating internationally, this level of cost-effective connectivity is indispensable for fine-tuning resource allocation. Fresher-faced, smaller businesses looking to expand and dip their toes in new markets should also take advantage of VoIP here as a means of efficiently communicating with new clients across borders without putting excessive pressure on their critical resources.
Whilst the technology used by businesses never seems to stay the same for too long, solutions like VoIP have firmly cemented themselves as essential. Alongside its own valuable set of benefits, this solution can act as the first step to improving a whole host of communications capabilities as an integral part of any Unified Communications strategy. Our VoIP solutions set your business up for achieving greater efficiency and bolder objectives. Contact us to find out more about streamlining your communications.