Keeping your business's mobile phone security intact is a topic at the forefront of many organisations' minds. With hacking methods becoming smarter and more sophisticated, it's essential that your business puts mobile phone security to the top of its priority pile. The onus isn't all on your team to take your security up a gear though, smartphone manufacturers are stepping up to meet demand. Thanks to the hardware and software solutions embedded in today's devices, mobile phone security can effortlessly become part of your team's working day.

It's important to remember that getting mobile phone security right isn't a task to be checked off and left alone. Your business should continually be re-evaluating just how secure your devices are and filling in the gaps where security might be falling to the wayside. After all, improving your mobile phone security is carried out for more than one reason.

Firstly, your team will benefit from greater continuity by being able to rely on their devices without any security hitches causing bumps in the road. What's more, a comprehensive approach to mobile phone security will help to protect your business's reputation. Clients are increasingly aware of whether their data is in safe hands. A thorough mobile phone security strategy will help you to defend against attacks and the catastrophic effects that follow, including a loss of trust from your clients that can be hard to repair.

Mobile phone security and authentication
Taking a long hard look at the authentication process in place for your devices can be one of the first key steps in advancing your business's mobile phone security. Pins, passwords, patterns and pictures are all common ways of keeping prying eyes from digging deeper should a device fall into the wrong hands. That being said, these mobile phone security measures are showing their age. Now, facial recognition, iris and fingerprint scanners, and other forms of biometric security have been stepping into the spotlight. Whilst it's true that these mobile phone security systems aren't impenetrable, they are simpler and more enjoyable for your team to use, allowing them to up their security game without risk of relying on their memory to unlock their devices.

Behavioural biometrics have also begun to make a move in the mobile phone security world. This kind of security is all about monitoring, you guessed it, the behaviour of the device user. Devices with these capabilities take note of things like the Wi-Fi points accessed and the movement of the user to roll out greater security when the telltale behaviours of its user don't seem to match-up.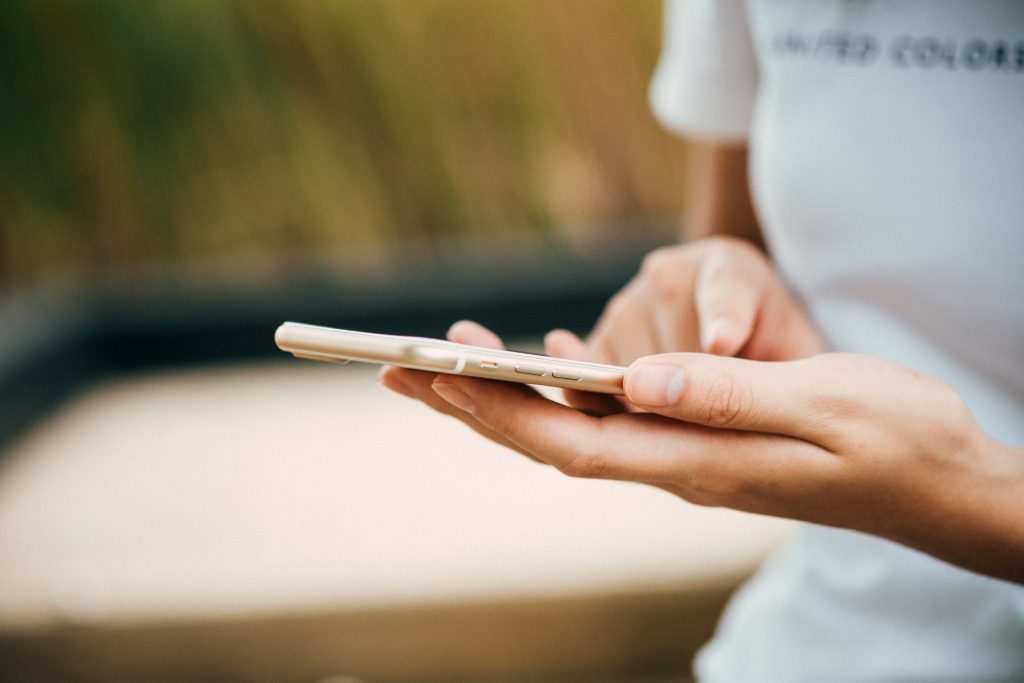 Getting to grips with encryption
Encryption can go a long way to improving your team's mobile phone security with many devices using this tool in varying ways. Some devices utilise encryption to protect files and folders. Here, the reader will be asked to provide the right code before viewing, editing or copying a file. Many devices also allow users to make the most of secure password storage. These mobile phone security tools encrypt a user's passwords to keep them under lock and key, only using auto-fill in the appropriate apps.

It's worth considering that calls and messages can be encrypted, too. As a more detailed level of mobile phone security, some advanced devices arrive with their own built-in security shields and VoIP applications that make swift work of encrypting communications for the user's peace of mind.

Training your team in mobile phone security
No matter how watertight the devices that you hand out to your team are, their capabilities are useless if your team don't know how to operate them. Through needing more knowledge, your team might even be unknowingly putting your mobile phone security at risk. First things first, your team's devices should be carefully set-up. Although IOS devices have a passable level of out-of-the-box security, Android devices are fully configurable. Any security settings should be finalised correctly to get your team off on the right foot with the knowledge they need to not disturb or alter any vital functionality.

Give your team a nudge to remind them of the importance of keeping their devices updated. With patches rolled out as part of many updates to continually improve the security performance of each device, this step is critical for not putting any roadblocks in the way of your mobile phone security. Your team should also be wary of the apps that they download. Simply put, it's best to steer clear of apps that have a questionable or unknown origin as they could put your mobile phone security at risk once installed.
Ultimately, with the right devices in your team's toolkit and a sturdy understanding of how to utilise their security features, your business can swiftly start to take its mobile phone security more seriously. Our guidance on which business mobile phones and tariffs will enhance your operations is bespoke so that you can look forward to putting first security or any other priorities you have in mind. Contact us to safeguard your devices and your reputation.